A cat apparently went on a rampage in the cockpit of a plane that was headed to Qatar recently. The feline was so disruptive that the pilot actually decided to turn the plane around and abandoning the flight's scheduled route, according to a report in the Sudanese newspaper Al-Sundai.
A Tarco Airlines Boeing 737 was already 30 minutes into its flight from Khartoum, Sudan, to Qatar's capital city of Doha when the cat suddenly emerged in the cockpit, according to the February 25 report. Likely alarmed by its unfamiliar surroundings and people, the cat instantly went on the offensive, attacking the pilot and resisting attempts to catch it. The whole scene led the pilot to head back to Khartoum to safely remove the feline passenger. As noted by the U.K.'s Metro, local reports characterized the cat as "aggressive and angry."
The furry stowaway was said to be a feral feline and, according to Al-Sundai, airline workers believe the cat likely boarded the plane while it was parked in the hangar overnight for cleaning. It's also possible that the cat could've crept aboard the aircraft during the pre-flight engineer check.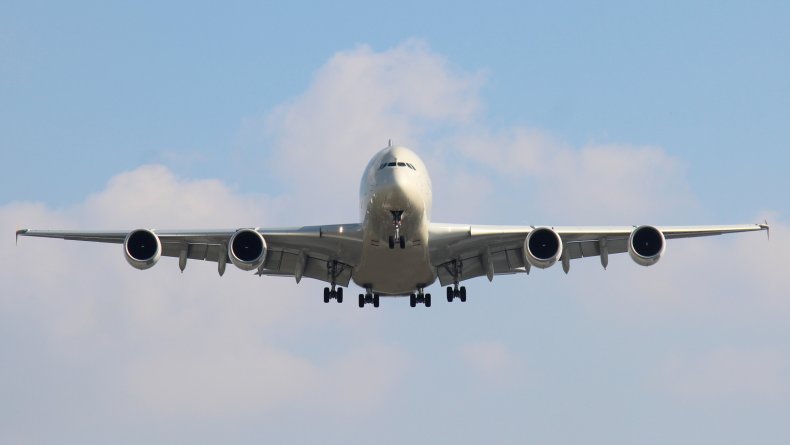 It was unclear at the time how or when the cat ended up on the cargo plane, however, it seemed to have enjoyed the ride and maintained a friendly temperament when crew members discovered the gray-and-white feline hiding behind crates on the plane.
The cat was then reportedly taken to the Bangor Humane Society. Folks at the animal shelter worked to find whether or not the cat had owners looking for it, so they posted social media messages about the cat regularly. After several weeks of no responses to posts about the cat, the shelter officially put the cat up for adoption. It quickly found a home with Nanci Hamlin, who works at the Bangor International Airport, and was given an appropriate name: Cargo.
"Knowing Cargo the way we do now, we can see why he was on that plane," Hamlin told Bangor Daily News in a separate report. "He has no fear and loves to get on top of or inside everything."
Hamlin added: "He is a real spitfire and we call him a Tasmanian Devil. He usually really gets going around two in the morning."